AIR CONDITIONING
Miller's Nu-Tech Plumbing and Heating will keep your home air conditioning system running smooth when you need it the most.
Air Conditioner Repair Services
Is your air conditioning system not cooling your home or business well? Does your AC central air unit need recharged or does not run at all? Whatever the issue, Miller's Nu-Tech Plumbing and Heating's friendly and expert technicians can quickly diagnose and repair your air conditioning systems problems and we work on all brands and types of heating and cooling equipment.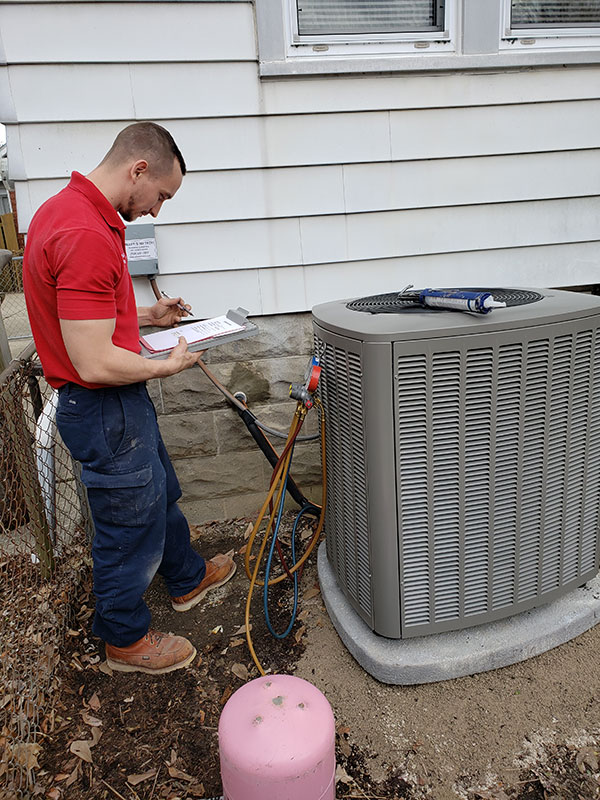 High Efficiency Air Conditioning Systems that will Save You Money
During the hot Michigan Summer months, the largest portion of your home utility bill will result from your cooling your home. Miller's Nu-Tech Plumbing and Heating, helps their customers stay comfortable and save money with energy saving home air conditioning systems from Lennox.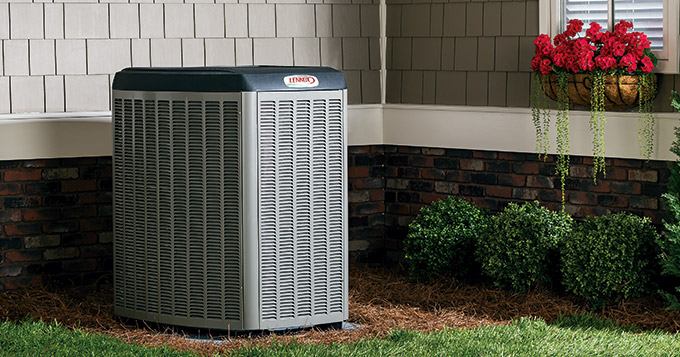 Choosing the Right Air Conditioning System for Your Home
Choosing the right air conditioning system is an important decision for every homeowner. Most often, making the right choice comes down to three factors- efficiency, comfort and budget. To find out which air conditioning system delivers the best for your home, call us today for a free estimate and consultation. A Miller's comfort designer will schedule two hours at your home for no charge to conduct a load calculation and estimate to explain the heating and cooling systems available and suitable for your house, and lay out all the options to help you determine the best balance of comfort, efficiency and cost.
For new home construction or major renovations, Miller's Nu-Tech Plumbing and Heating will work with your architect or home builder to install the best heating and cooling equipment for your home, and offer even more options such as geothermal systems, combination boilers, plumbing services and tankless water heating systems.
For all installations, Miller's Nu-Tech Plumbing and Heating specializes in the latest technology, including WiFi thermostat control of your heating and cooling systems. We can install energy efficient boilers for your hot water, heat pumps and multi split ductless systems. And our outstanding service continues well beyond installations. If you have any issues with your furnace or air conditioning, we offer 24-Hour Emergency Service.
Ductless Mini Split
Ductless heating and cooling systems are highly efficient AC systems that deliver warm or cool conditioned air directly into different rooms in your home, without the use of ducts. You may also hear them called mini-split or multi-split, heat pumps or ductless air conditioning systems. Mini Split systems are great for homes without conventional ducting systems and garages, workshops and additions.
We Offer Sales, Service and Installation of:
Air Conditioning Installation
Residential and Commercial
New Home Construction Comfort Systems
HVAC Replacement
AC recharging
Air Conditioning Repairs
High Efficiency Air Conditioning
Air Conditioning Repair
Maintenance Plans
Ductless Mini Split Systems
Central Air Repair
AC Repair
Ductwork Repairs and Replacements
UV Germicidal Lights
WiFi Thermostats
Affordable Pricing
Lennox Dealer
Indoor Air Quality Installation
24/7 Emergency Services
Whole House Humidifiers
Whole house Air Purifiers